Would you recognise a  painting by Gainsborough, an 18th Century Pennsylvania Dutch Plate, or a 9th century manuscript? There was a Carravagio in the basement of a Dublin Church, a Van Cuyp in a country auction and the last portrait of Captain Cook with an estimate of under $500.00.  You will learn how to recognise treasure from some of Ireland's greatest experts, and maybe even find some!
 Day 1
 Arrive Dublin. Familiarisation tour of this splendid city, visiting St. Patrick's Cathedral, Dublin Castle and Trinity College with The Book of Kells. Dinner with Ireland's leading china restorer in her superb 18th century house. Overnight in a 4 star historic hotel.
 Day 2
 Dublin's antique shops – a tour of  Chantelle O'Sullivan's Antique shop and several other Antique shops in Francis Street and the city centre galleries. Lunch with Dublin's top fine art auctioneer. During the afternoon we will visit the National Gallery and Museum and 29 Fitzwilliam Street. Evening at leisure to explore Dublin's pubs and night life.
Day 3
 Country furniture – a visit to two of the expert dealers in this fascinating field at their galleries in the countryside to the North of the city. On the way we will visit two very fine country house collections – Malahide Castle and Newbridge House. Dinner in one of Dublin's most important  Georgian town houses.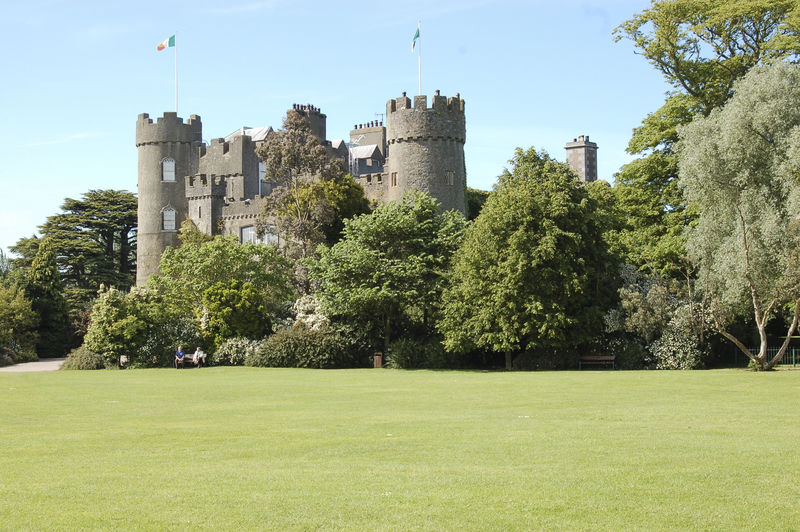 Day 4
Visit Ireland's first and largest Palladian mansion, then travel through Newbridge and to Kildare where we will lunch in the shadow of the 11th century round tower. On to a great neo-classical mansion, and then to Abbeyleix and Durrow, which both have interesting antique shops. We will spend the night in a charming country manor just outside Kilkenny. 
Day 5
Time to explore the narrow streets of Kilkenny, its castle, museums and churches, before heading on to Cahir which is a centre of antiques and the location of a charming Swiss cottage designed by Nash. Visit a couple of wayside brocante dealers before we arrive at our destination for the night, an enchanting old farmhouse in a stunning setting. 
 Day 6
A day to visit the stately homes of Cork, then into the city for lunch at leisure in one of the city's cosmopolitan cafes or pubs, or the excellent restaurant at the Crawford Art Gallery and an exploration of the antique shops there. After lunch we will head off into scenic West Cork to overnight at an 18th century seaside stately home which has a fabulous collection of furniture, carpets and tapestries, known as "The Wallace Collection of Ireland".
 Day 7
 Up through the highlights of The Ring of Kerry, passing the lakes of Killarney, on to Tralee, another centre for antiques, for lunch.  Then to Adare, a charming village, to see George Stackpoole.  Tonight we will stay in a manor house just outside Adare.
 Day 8
Spend the morning exploring the shops of Limerick and studying the Hunt collection. Then via Bunratty Castle, a very well restored and furnished medieval castle, and the antique shops of Bunratty to a pub lunch. After lunch, leave for Galway and onto Clifden where you will stay the night. 
Day 9
 From Clifden, tour up to the various antique shops of Westport and visit Westport House itself, which overlooks the glories of Clew Bay. Then return to Galway through the beautiful barren mountains of North Connemara. This evening we will have a farewell dinner in Clifden with a talk on collecting from a noted Irish antiquarian dealer and collector.
Day 10
Transfer to Shannon via the Burren if time allows it. Depart from Shannon airport.